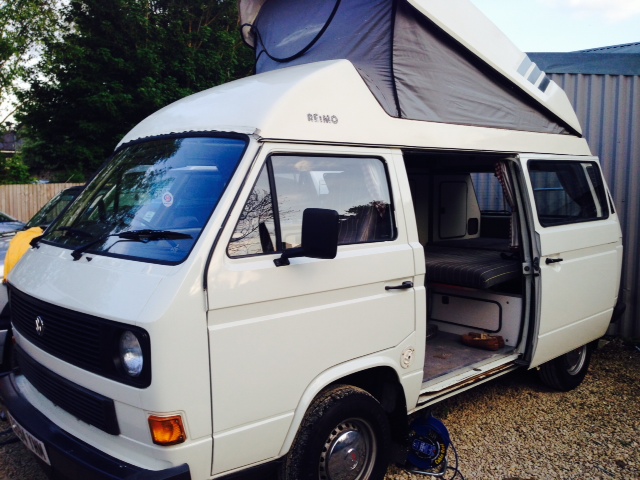 THE UK HOLY ROLLER !!! And temporary home for the Newtons. A 1985 VW camper van, and most of it works ( at least if you hit it hard enough. God is SOOO good! The dealer where we bought it guaranteed to buy it back in Aug when we are done with it. So that is home base for us.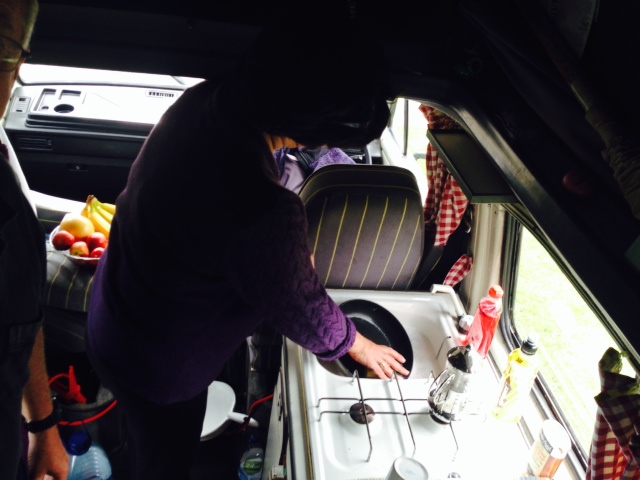 We have now crossed into Wales and we are carrying the Cross here. Wales of coarse is where the great Walsh revival took place a century ago under Evan Roberts. That revival changed a nation. And it needs it again, so we pray, Lord do it Again, do it Again!
Please keep us in prayer as we go. Doreen and I, like Paul are being troubled on every side yet not in distressed; perplexed but not in despair, persecuted but not forsaken, cast down but not destroyed…. 2 Cor. 4:7- 11. Write us and say Hi let us know you are holding the Rope for us.
God bless you as you read these posts. If you don't know Jesus and peace with God click on the tab above, How to receive Jesus, and it will show you how then let us know, so we can pray for you and help you grow in The Lord.
Cheers from the side of the Road in the UK.